Around Sanur
The beautiful coastal town of Sanur has everything you could want for a relaxing and adventurous holiday. Enjoy the best food, join a cooking or rent a bike to explore the ins and outs of Sanur, your options are endless.
SIGHTSEEING
WALKING
Sanur is a very "walkable" town. From Kembali Lagi Guest House & Villas, you are just a few minutes from everything Sanur has to offer. Explore shops, cafes and spas on the main drag (Jalan Tamblingan) or take a stroll or powerwalk along the 6 km paved beach path. Grab a free local map at our reception and start your adventure.
CYCLING
Cruising around Sanur by bicycle is also a popular option. Feel like a local while you explore Sanur from top to bottom.
Bicycle rentals are just $3/day.
SEGWAY
Sanur has an amazing local culture tour on Segway. We will help you reserve and organize everything so that all you will need to do is to get on a Segway and roll around Sanur with a tour guide and get a closer look at the traditional villages. temples and of course the beautiful rice fields and sea.
RESTAURANT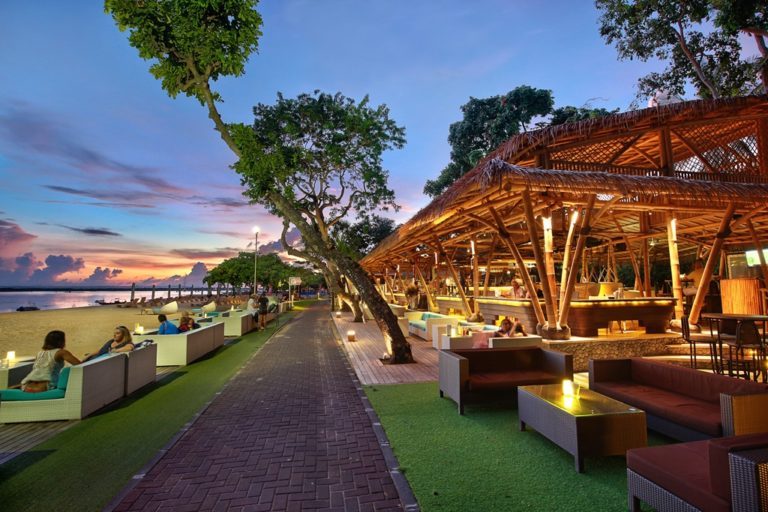 Click here to see some of our favorite local restaurants. We are happy to make reservations for you.
COOKING CLASS
At Bamboo Shoots Bali, Sanur
Experience delicious delights and authentic Balinese culture through their traditional cuisine. Your day starts at 7am and usually concludes at 1pm.
IDR 450,000/person including transport in Sanur
WATERSPORTS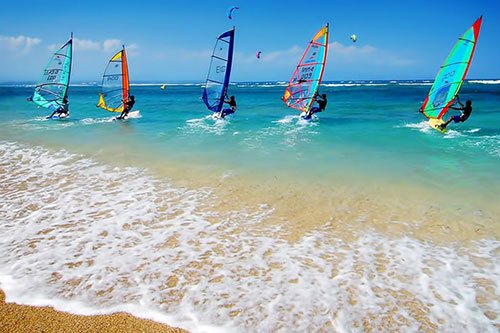 Kembali Lagi Guest House & Villas is pleased to partner with RipCurl!
We have a large range of activities to provide you from paddle boarding and surfing to jet skis and parasailing right here in Sanur. Discounts available!
YOGA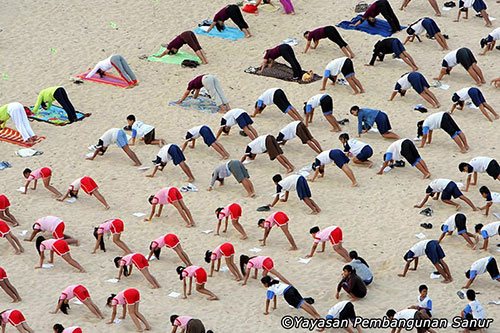 At Power of Now Oasis
Let us help you arrange a class or more by the ocean where you can truly experience tranquility whilst enjoying the ocean breeze. Starting from IDR 100,000 only!
VIEW OUR PROPERTIES
We're not JUST a Guest House! Kembali Lagi Guest House and Villas offer a variety of outstanding accommodation options. The Guest House is an award winning Bed & Breakfast offering 7 private en suite double rooms and a 2 bedroom family suite all surrounding a perfect pool. We also offer 2 private pool villas just steps away from the Guest House.
Situated in the heart of Sanur's beachside community, each of our properties is an easy stroll from shops, cafes, spas and the famous Sanur beach.
VILLA INDAH LAGI
Located just down the street from Kembali Lagi Guest House, this beautifully renovated villa consists of 4 spacious en suite bedrooms and features a full modern kitchen, private pool, verandas and media lounge. Your dedicated staff will spoil you daily with housekeeping and delicious meals.
OUR LOCATION
Don't hesitate to use the form below to get in touch with us.
KEMBALI LAGI GUEST HOUSE & VILLAS