BALI EXPERIENCES
Bali is absolutely unique - you would not want to miss out on all the beauty Bali has to offer besides Sanur. Visit artsy Ubud or the amazing Tanah Lot temple, we are more than happy to help you organize your Bali adventure.
MOUNT BATUR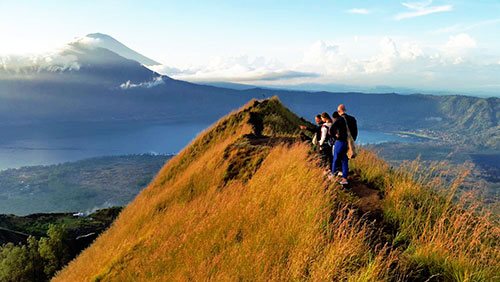 This mountain is best known for its red sky during sunrise. The breathtaking scenery at the highest peak of the mountain is something you should not miss!
Trekking on Mount Batur is considered an intermediate level of difficulty thus almost everyone is capable of joining. Below the mountain there are three craters where you will find lava flows and fiery lava. You can enjoy the sunrise with breakfast at the peak of the mountain followed by a hot spring after the trek.
KARANGASEM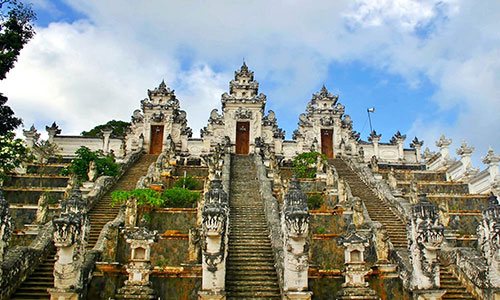 Explore the Eastern part of Bali where you will find beautiful rice terrace fields, a palace, snakeskin fruit farm, a traditional native Balinese village and a bat cave. Karangasem is a great countryside area to discover the Balinese culture.
UBUD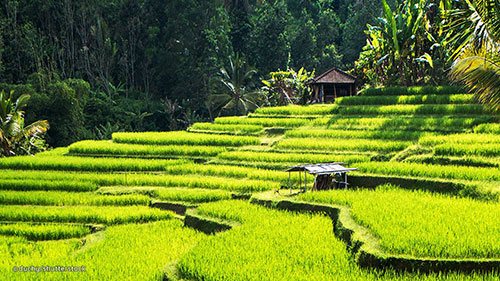 Only an hour from Sanur, Ubud is an increasingly popular city to visit as it holds many wonders of Bali. There you can discover Balinese artistry and craftsmanship through visiting a wood carving center, batik ikat center, the Gold & Silver Smith village and visit a museum of traditional and modern painting.
Also get a chance to witness a Stone Statute, Barong and Keris Dance performance. Two of the most popular attractions are none other than the Monkey Forest where you can get as close to nature as you possibly can and find the best rice fields in Bali.
TANAH LOT
Best known for its temple and the magnificent sunset, Tanah Lot offers an inside look into the spiritual aspect of Bali. Discover The Royal Family Temple, Holy Monkeys & Bat and get a chance to indulge into the amazing sunset.
ULUWATU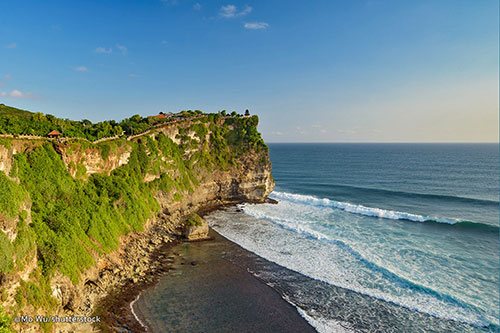 Uluwatu is a fun and cultural area in Bali where you can visit the Holy Cliff Temple that overlooks the stunning scenery of the ocean. With famous beaches all around, experience some thrilling watersports and enjoy the beautiful sunset with a barbeque seafood dinner.
VIEW OUR PROPERTIES
We're not JUST a Guest House! Kembali Lagi Guest House and Villas offer a variety of outstanding accommodation options. The Guest House is an award winning Bed & Breakfast offering 7 private en suite double rooms and a 2 bedroom family suite all surrounding a perfect pool. We also offer 2 private pool villas just steps away from the Guest House.
Situated in the heart of Sanur's beachside community, each of our properties is an easy stroll from shops, cafes, spas and the famous Sanur beach.
VILLA INDAH LAGI
Located just down the street from Kembali Lagi Guest House, this beautifully renovated villa consists of 4 spacious en suite bedrooms and features a full modern kitchen, private pool, verandas and media lounge. Your dedicated staff will spoil you daily with housekeeping and delicious meals.
OUR LOCATION
Don't hesitate to use the form below to get in touch with us.
KEMBALI LAGI GUEST HOUSE & VILLAS