DIVING & SNORKELLING
Explore the blue underwater world in the clear waters around Sanur. Get a closer look at marine life by snorkeling or learn how to scuba dive - experienced divers can head into open water.
SNORKELING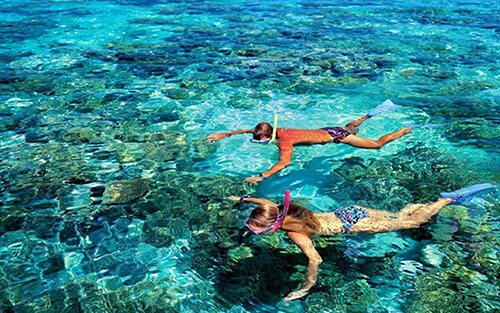 Are you dying to go see the ocean's wildlife? Sign yourselves up for a snorkeling trip! Let us help you book a day out in the ocean to go see the diverse marine life Bali has to offer. We can even organize snorkeling trips in other islands around Bali. Whatever and wherever you want, we got you covered.
SCUBA DIVING FOR BEGINNERS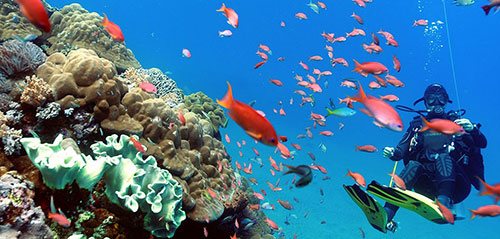 Would you like to get a closer look at the marine life but you do not have a license to dive? Do not worry! Scuba diving is perfect for those of you who are basically inexperienced. We are in touch with some of the best Diving companies in the business. Let us know if you are interested and all you need to do is go with the flow.
OPEN WATER DIVE FOR ADVANCED DIVERS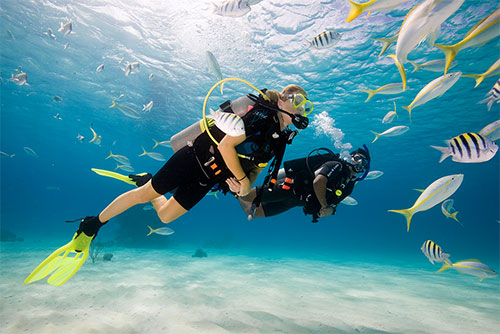 Experience open water diving in Bali! For those of you who are experienced divers with a license do not miss out on exploring the vast oceans and marine life in and around Bali. From shipwrecks to mantas and sea turtles make sure you get the chance to as close as possible with mother nature.
VIEW OUR PROPERTIES
We're not JUST a Guest House! Kembali Lagi Guest House and Villas offer a variety of outstanding accommodation options. The Guest House is an award winning Bed & Breakfast offering 7 private en suite double rooms and a 2 bedroom family suite all surrounding a perfect pool. We also offer 2 private pool villas just steps away from the Guest House.
Situated in the heart of Sanur's beachside community, each of our properties is an easy stroll from shops, cafes, spas and the famous Sanur beach.
VILLA INDAH LAGI
Located just down the street from Kembali Lagi Guest House, this beautifully renovated villa consists of 4 spacious en suite bedrooms and features a full modern kitchen, private pool, verandas and media lounge. Your dedicated staff will spoil you daily with housekeeping and delicious meals.
OUR LOCATION
Don't hesitate to use the form below to get in touch with us.
KEMBALI LAGI GUEST HOUSE & VILLAS