Bali is celebrated for its rich culture and traditions. It's an island where you can witness beautiful dance performances staged against magnificent settings that have been handed down from generation to generation.
These Balinese dance shows range from traditional dance performances to theatrical shows with dramatic lighting and sound effects. Just like any other show, the best Balinese performances carry you to a whole new realm, with jaw-dropping dance movements and storytelling. What better way to immerse yourself in true Balinese culture than witnessing their inherited dance routines?
Live cultural Balinese dance performances are held regularly in Bali. Here is a list of places where you can immerse yourself in a fascinating Balinese dance show.
Garuda Wisnu Kencana Cultural Park
Home to one of the most gigantic statues in the world, GWK not only offers a massive open park but also live cultural shows not to be missed. In its open amphitheater, watch the Barong dance or the famous Kecak dance, known for its chanting choruses by male dancers. Joged and Legong dances are also often performed here at GWK. Shows typically start from 6.30 P.M.
Uluwatu Temple
Your trip to the Island of Gods would be incomplete without watching the legendary Kecak dance. Uluwatu Temple happens to be one of the most fascinating places in Bali to watch the iconic Kecak dance, with a majestic sunset as the backdrop. You get to see an acapella dance involving a group of male dancers chanting to a repeated rhythm.
Bali Theatre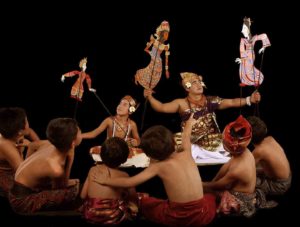 Situated within Bali Safari and Marine Park, this Bali Theatre is a modern indoor theatre that showcases dramatic Balinese performances. Its most popular show is the Bali Agung Show, where you can see a combination of traditional and contemporary dances filled with dazzling costumes and vibrant dance choreography.
Experience Balinese renowned culture through different types of traditional dances. Kembali Lagi Guest House and Villas can help to book a private driver to take you around Bali to see these beautiful performances.
Stay with us at Kembali Lagi Guest House and Villas to experience an affordable luxury guest house at the heart of Sanur.