If you're thinking of traveling and want to mix it up a bit, we suggest you consider staying at a bed & breakfast for a change instead of a conventional motel or inn. Bed and breakfast accommodations offer a unique experience for travelers. It allows travelers to get insight into local life, strike up a conversation, and maybe even get suggestions and ideas to add to your travel agenda.
Traditionally, a bed & breakfast is a small lodging establishment with overnight accommodation and breakfast served in a house-type setting with the owners also living in the house. The majority are actual private residences that house up to 10 private bedrooms and bathrooms. Some lodgings may even be fitted with suites of rooms for a more luxurious and personalized service.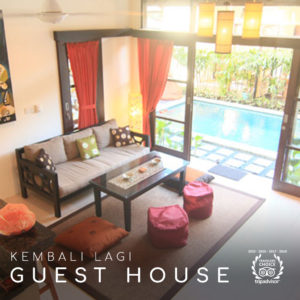 What is a bed and breakfast?
As their name suggests, breakfast is commonly complimentary from the host of the lodging. They are usually served in the dining room, like a traditional household, albeit more dedicated and polished for the guests that stay there. Some lodgings also offer to serve breakfast directly in your bedroom or suite for a more affable experience.
Another reason why you should opt for a bed & breakfast for your next travel accommodation is that each country will present a slightly different lodging experience. This is because different countries accommodate and serve their guests differently than others, and have different definitions of what a bed & breakfast should be. Here are some of the different bed & breakfast treatments from different countries:
Netherlands: uses the term bed & breakfast quite literally, where it means actually bed with They are typically small-type accommodations where guests are only staying for short periods of time, and nearly all of them have the actual owners running the establishment. Some are also housed in historic monumental houses or farms.
Sweden: in Sweden, a bed and breakfast can only be established and advertised if the actual house owners are living in the same building as the guests. This makes for a very intimate experience with the locals as travelers will actually get to interact with the local house owners.
United Kingdom: bed and breakfast is generally seen as a budget friendly option for accommodation rather than choosing a hotel or inn. They are so ubiquitous that there is a rating system established by Visit Britain where they are rated by how many stars they have.
Bali: in Bali there are a variety of Bed and Breakfast options; ranging from a simple "kos", very basic accommodation to Boutique accommodation like ours at Kembali Lagi.
Luxury bed & breakfast that doesn't break the bank
Despite their benevolent services and personalized hospitality, a bed and breakfast option can in fact have much better value than opting for the traditional hotel for accommodation. The complimentary amenities provided by the average bed and breakfast exceeds that of your typical hotel. In addition, you get to have the personalized service that is provided by the family or owners themselves.
When compared to accommodations in popular US destinations such as San Francisco, the actual cost and value that you get from a bed and breakfast is significantly more than the nearest hotel in that particular area. As an example, the cost of staying at a bed and breakfast near the City Center in San Francisco is $229 compared to $269 of staying at the Marriott Hotel nearby. Another comparison, it costs $169 for a night at a Bed and Breakfast in Honolulu compared to an accommodation at a hotel that costs $209. This is before taking into account the amenities that we mentioned earlier that often includes homemade breakfast, bottled water in each rooms, free wifi, parking and concierge, all of which are complimentary.
Stay at Kembali Lagi and enjoy a luxurious bed and breakfast experience. Our award winning bed and breakfast is conveniently located in Sanur's beachside community in close proximity to many popular destinations in Bali.