Bali's coastline is filled with paradise beaches, picture-perfect bays, international surfing spots, and a never-ending choice of sunrise and sunset views. Are you ready to feel tropical sand under your feet, gentle waves lapping against your legs, and the warmth of sun-kissed skin? Start packing your swimsuits, wrap up your sarongs and sunglasses, put on some sunscreen, and check out this list of the beach beaches in Bali to visit in 2020!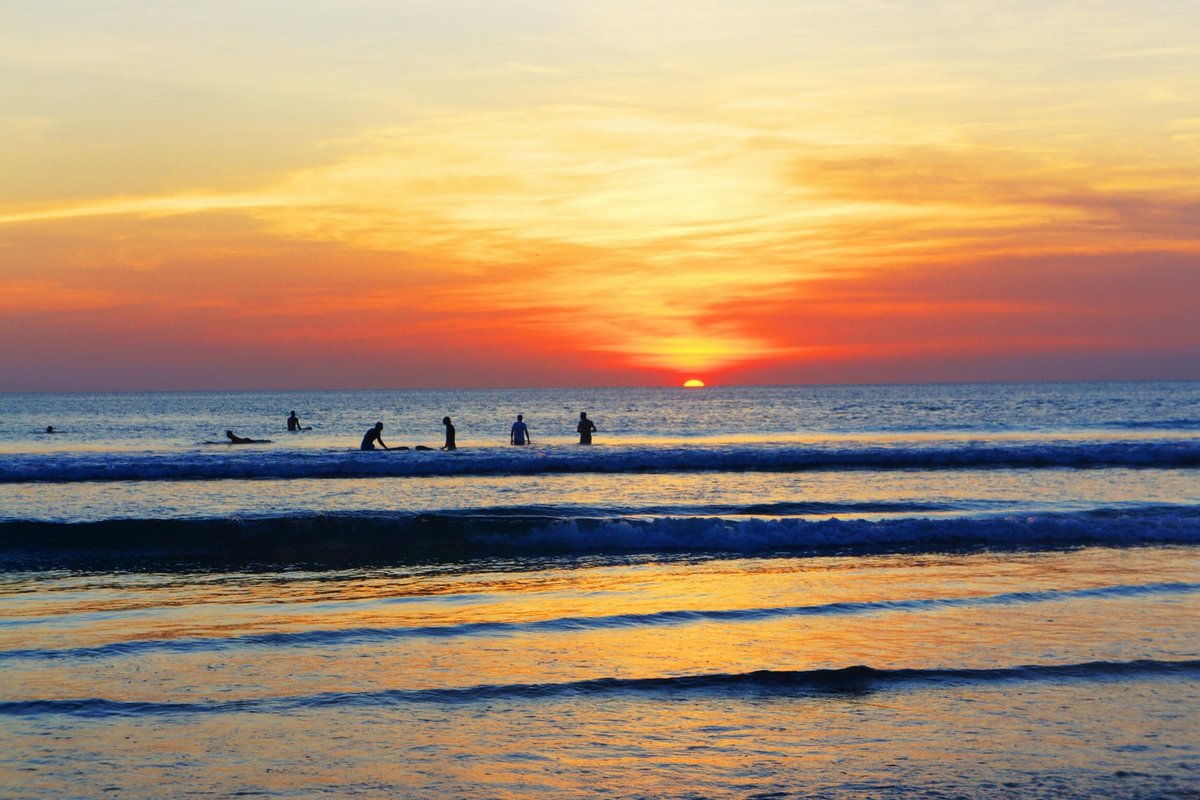 Amed Beach – for diving & snorkeling
A treasured black sandy beach on the northeast coast of Bali, Amed is known for its dramatic landscapes for awesome holiday pics. For divers and snorkelers, you'll love the colorful coral garden and vibrant reefs with the rich biodiversity of marine life. An underwater adventure here will probably lead you to nearby Tulamben, where the US Liberty wreck from WWII is submerged and occupied by marine life. Get your underwater cameras ready!
Balangan Beach – for surfing & sunbathing
Sitting in the Bukit Peninsula in the South of Bali, Balangan Beach is best known as a laid-back beach, perfect for you who are looking for a spot away from the crowded Kuta and Legian. It's not quite as advanced as other coastal towns with only a few warungs offering local cuisine and some Bintangs alongside. Decent waves bless the beach, making it perfect for both beginner and pro surfers. Balangan is the spot for surfers who seek a calm tropical beach rather than a party crowd.
Nusa Penida – for island adventures and Insta-worthy scenery
Who hasn't seen the iconic picture of the green cliff-line overlooking the clear turquoise water and white sand of Kelingking beach? There's more where that came from in Nusa Penida! This island is home to some of the most Insta-famous beaches, only an hour boat ride from Bali's mainland. Don't expect many paved roads on this island, as Nusa Penida is still dominated by raw natural beauty with hidden bays, dirt track roads, and local food. It's a haven for adventurers who seek Insta-perfect landscapes.
Sanur Beach – for a perfect sunrise
The famous Sanur beach is the place to turn to for seaside leisure time with your family or partner. Take a stroll or ride a bicycle along the path following the never-ending stretch of white sand that extends over 5km. You'll pass an endless choice of beachfront cafes, resorts, and wooden fishing boats along the beachside. Sanur is best during the early morning to catch the most spectacular sunrise in Bali.
Above are some of the best beaches you must visit during your stay in Bali. Looking for an affordable but luxurious stay in Bali? Kembali Lagi offers a guesthouse and villas located in the center of Sanur. The town's best restaurants and beaches are only minutes away. Book now and turn on your holiday mode!