While Bali revolves around its deep culture, exotic landscapes, and party scenes, the island can also be a welcome place for runners. The island offers different landscapes in different parts of the island along with a choice of jogging tracks, whether on the beach, in the city or on the green grass.
In the list below, check out some of the best jogging tracks found on the island:

Sanur Beach
Sanur has a well-paved jogging track along the coastline which extends for 8 km from the south to north of the coastal town. The tranquility and peaceful atmosphere can be another plus point compared to crowded Kuta, presenting great me-time for joggers. Jogging in Sanur can also be a paradise for early morning runners since the track is one of the best spots to check out the sunrise.
Denpasar Niti Mandala
The center of Denpasar offers a jogging track in the Renon area, specifically in the Niti Mandala Park, centered by the majestic monument of Bajra Sandhi. In the afternoon, the tracks are usually filled with locals, along with local food and drink stalls that may tempt you on your run. The car-free day is held every Sunday morning where the park is even more crowded with local running communities gathering together.
Ubud's green track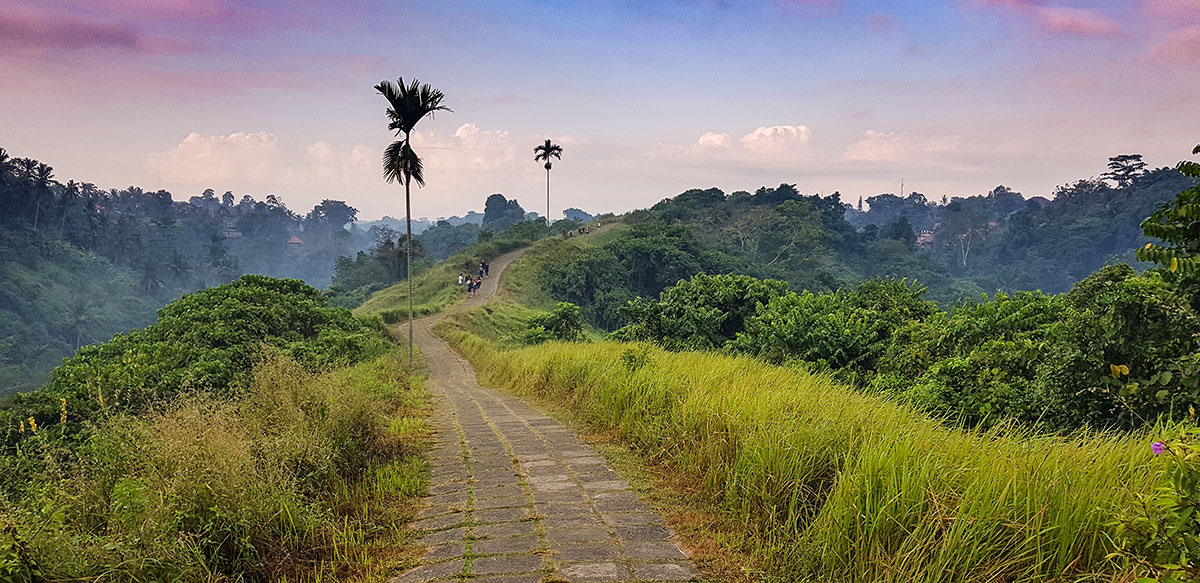 Aside from the yoga haven, Ubud is known for, you can also enjoy Ubud's variety of jogging tracks which boast some lush greenery views, such as the Campuhan Ridge Walk in the heart of Ubud. It's a short trek, great for early morning or afternoon runners and is surrounded by rice fields and fresh air.
Already up for a marathon in the paradise island? Contact Kembali Lagi Guesthouse for a comfortable stay in Sanur, tie your shoelaces up and run on these top jogging tracks in Bali!