One of the best known beach resorts in Bali, is the village of Sanur. Sanur is a calm and relaxing town located in the east of Denpasar city, there are a vast number of morning activities to explore in this coastal town. Explore shops, cafes and spas on the main drag (Jalan Tamblingan) or take a stroll along the paved beach path in the calm and peaceful mornings.
Famous for its iconic sunrises with Mount Agung in the backdrop – Sanur is an ideal location for those who enjoy early morning activities.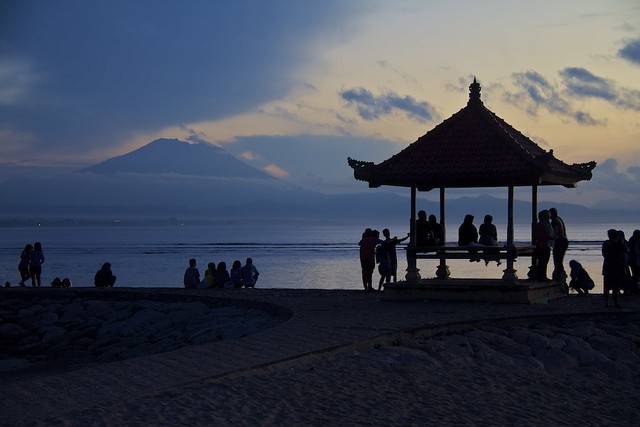 Walking and Cycling
It's a great option that gives you a close-up experience to the local Balinese life of Sanur. Prepare for a morning cycle or walk around the coast of this town and observe the fantastic morning views along Sanur's long paved boardwalk made for strolling and cycling. Set your alarm for early! The Sanur sunrise is considered as one of the best sunrise spots on the island due to its relaxing coastal ambiance. Which invites visitors to feel the morning sunshine's warmth while visiting the local warungs by the coastline and watching fishermen on their boats.
Yoga at Power of Now Oasis
Sanur offers a chance for you to practice yoga in the morning at the oceanfront! Join classes at The Power of Now Oasis located on the beachfront at the south end of the footpath. With many options of yoga classes for you to choose, including Hatha, Vinyasa, Yin Yoga and meditation all guided personally by local as well as Western instructors.
If you wish to be a yoga teacher, Power of Now Oasis also offers a 5-star certified teacher training course that runs 200 hours intensively for a month. At the end of the program, you'll receive certification from the Yoga Alliance and find your personal style of teaching.
Breakfast in Sanur
The long-paved walk of the Sanur coast offers endless restaurant options that provide breakfast every day. This can be part of your morning cycling or walk on the beach; reward yourself with a delicious breakfast.
From Kembali Lagi Guest House & Villas, you are just a few minutes from everything Sanur has to offer. Grab a free local map at our reception and start your adventure.