It is one of Bali's most iconic and photographed places! Tanah Lot has the meaning "Land in the Sea", which refers to the unique offshore settings. Its location is what makes Tanah Lot an icon, a Balinese temple perched on a high rock with the wide-open ocean in its horizon. With dramatic waves crashing the rocks below and dusk sky in the sunset.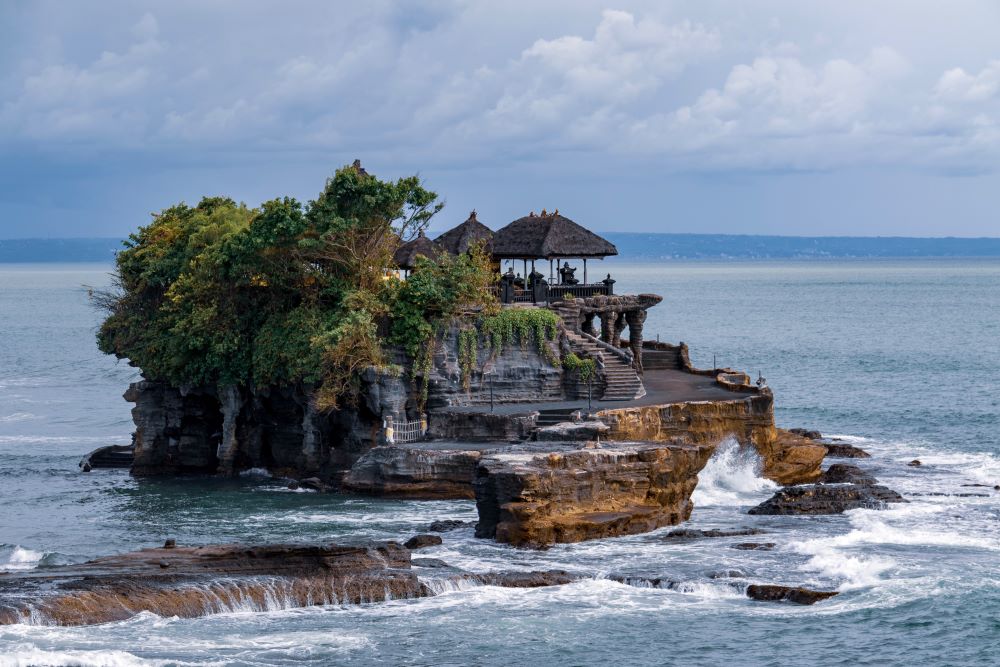 In Balinese mythology, a man named Dang Hyang Nirartha is said to be the one who created the three-temple system in Bali, and known as the man with mighty supernatural powers. By moving whole rocks from the island and on to the sea, with Tanah Lot built above it. The villagers of Baraban Village were amazed and eventually followed his beliefs. This temple symbolizes the worship of the sea God named Bhatara Segara.
It is recommended to visit the temple during Odalan, which is celebrated by the Balinese every 210 days. Celebrated near the Galungan and Kuningan festivals, where the rituals usually take place. You'll find the local women gracefully carrying offerings on their heads and walking in rows to pray at the Tanah Lot temple.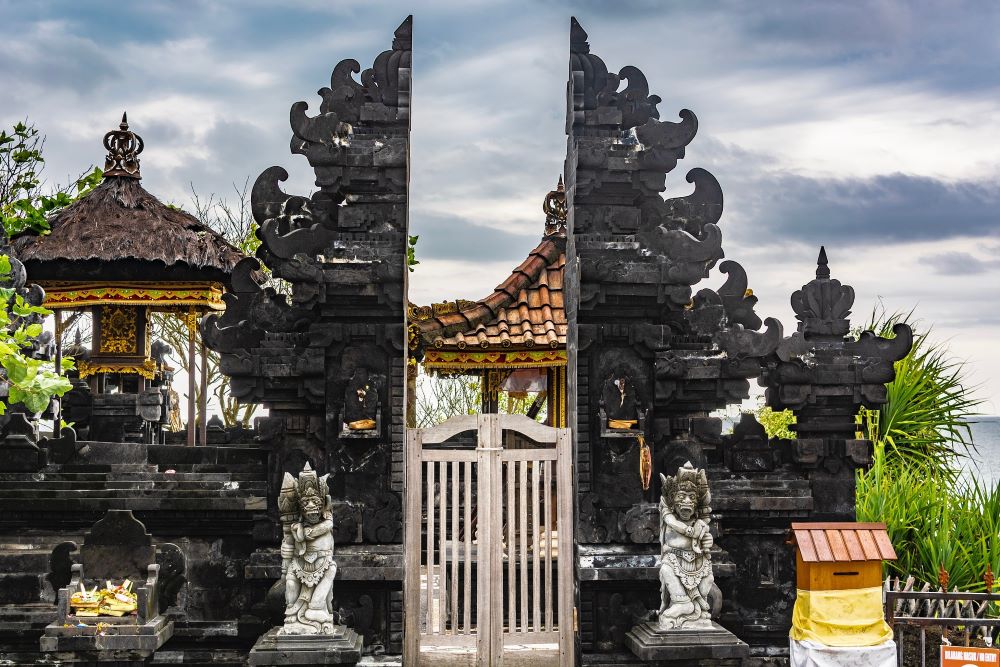 Tanah Lot temple is 30km away from Ngurah Rai Airport in Denpasar. The tourist area is clean and well managed with a wide parking area, toilets, tourist information center, and a line of art shops that offer local handicrafts at the entrance to Tanah Lot.
The restaurants here serve you a good breakfast or lunch, with a great panorama view of sunset as the background to this traditional masterpiece, blending with nature.
Excited to visit Tanah Lot temple for your next visit to Bali? Be sure to stay at Kembali Lagi Guest House in Sanur for an affordable and luxurious stay, and with private drivers to take you to the best spots in Bali, including Tanah Lot Temple.