I think we can all agree this year has been eventful for most people around the world. In the midst of all the events unfolding, it can be easy to feel exhausted and drowned out by the overwhelming information presented in the news and media. Then perhaps there is no better time than now to plan your family retreat to Bali, and rejuvenate your spirits.
With that said, let's talk about accommodation. Below are some things you should keep in mind and consider.
Staying in a guest house
In this current post-covid 19 situation, it's important to be smart when choosing your accommodation and location options. You want to avoid locations and areas with a high density of people, such as hotels and tourism hotspots in Bali. And with all the social distancing measures in place, a guest house offers the right balance of seclusion and safety to help you feel safe and isolated from the commotion.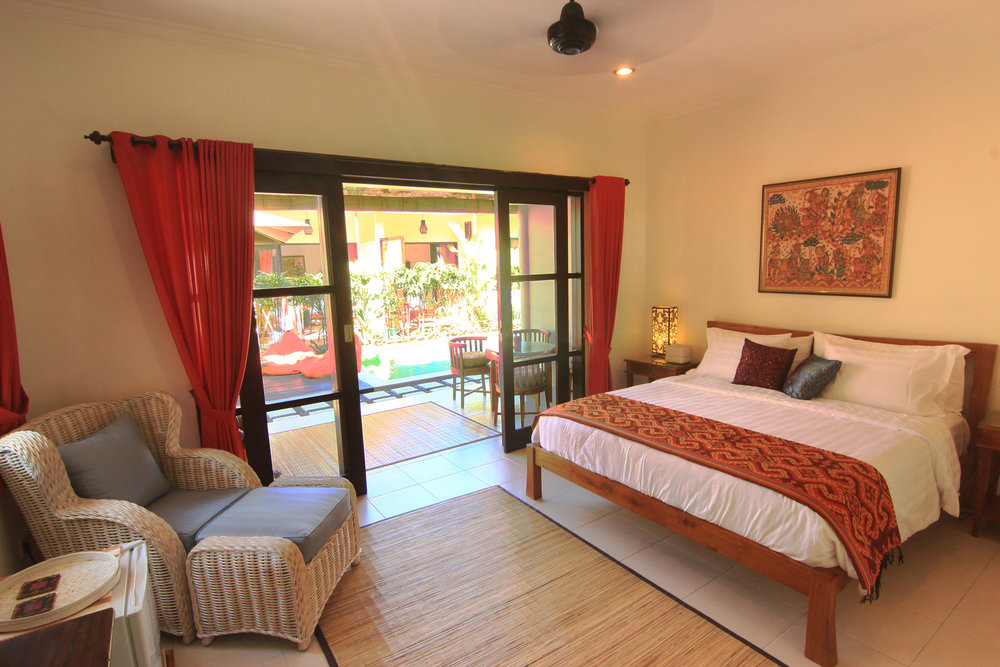 Guest house in Sanur
In terms of areas in Bali, Sanur is perhaps the ideal location for travelers looking to stay in private guest houses. Sanur is a relatively quiet beachside community that provides the perfect relaxing getaway for you and your family.
It is also within close proximity to the airport, as well as walking distance to many of the boutique shops in the area, should you feel like exploring on foot. Though keep in mind masks are currently mandatory in Sanur, and most places in Bali (accurate at time of writing, June 2020).
An additional note, Sanur is far less congested than other beachside areas such as Seminyak or Canggu. This means less risk of virus transmissions during your explorations in Bali.
Need a cozy guest house to stay in Sanur? We'd love to welcome you to our Villas and Guest House at Kembali Lagi. We are located in the tranquil beachfront of Sanur, the perfect area for you and your family to relax and soak in the tropical ambiance of Bali.
In keeping up with the latest precautions pertaining post-covid 19 situation, we have made it our priority to ensure the hygiene and safety of our properties. Learn more by visiting our website at Kembali Lagi.