Now that the coronavirus is gradually subsiding, it's time to think about your post-quarantine getaway in Bali! Traveling during the pandemic requires smart traveling in order to maintain social distancing measures. With that said, there are plenty of places in Bali where you can enjoy your retreat away from the crowds. Bali has so many hidden landscapes, it would be a shame if you didn't dedicate some time to visit these places.
To get you started, we'll be sharing incredible hidden gems for your post-quarantine getaway in Bali.
Melasti Beach
The beaches in Kuta and Seminyak are lovely, but they can be known to draw large crowds. Take a trip to the southern-most beach on the island, Melasti Beach. Marvel at the beautiful limestone cliffs as you descend to the shoreline, don't miss out on the incredible sunset here.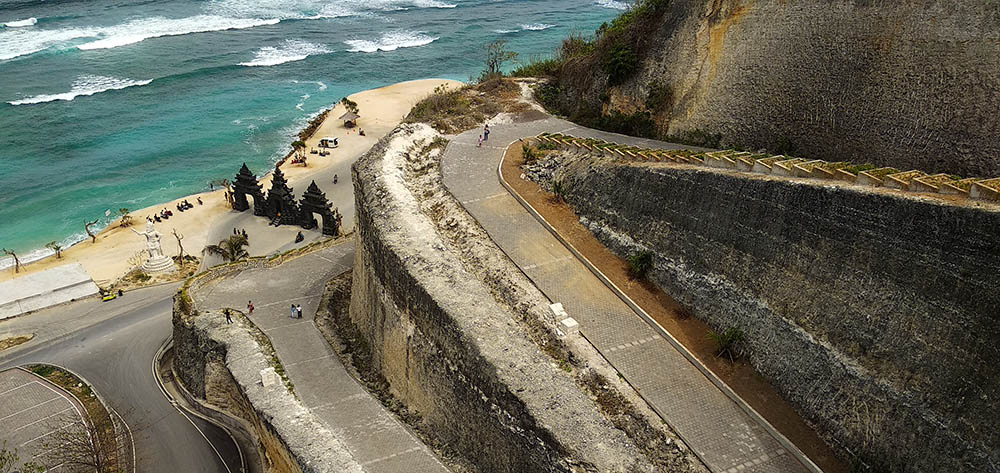 Amed
Another hidden gem of Bali is the quiet beachside village of Amed. Located on the northeastern side of Bali, Amed is an excellent place for you to get away from the crowds. Amed is home known for its excellent snorkeling and diving sites. Kembali Lagi works with some exceptional scuba diving operators in Bali – just let us know if you'd like to arrange a day trip to Amed. Additionally, get ready for some spectacular views as you drive through the winding roads and rice field paddies on the way to Amed.
Campuhan Ridge Walk
Located just north of Ubud this beautiful walk is an excellent place for families or couples looking for a picturesque photo shoot location. The ridge winds between two stunning valleys with plenty of stunning photo opportunities. The walk is easy, gentle and possible for people of all levels of fitness.
Padangbai
Located along the eastern coastline of Bali is Padangbai. This quiet town is known mostly for transporting people to and from Lombok and the Gili Islands. However, Padangbai is also an excellent choice for those who want to explore the landscapes of Bali, away from the bustling crowd. Swing by Blue Lagoon while you're in the area for a truly hidden beach in eastern Bali.
What did you think about the locations we listed in this article, have you been to them before? Not only will you be able to avoid the crowds, but these places will also take you on a beautiful scenic road trip across the lesser-known regions of Bali. Who knows, you might find your own secret spot along the way!
Kembali Lagi Guest House and Villas
Here at Kembali Lagi Guest House and Villas, we prioritize the safety and comfort of our guests traveling to Bali. We are located in the quiet coastal regency of Sanur, Bali.
Book your stay at our cozy guest houses, or rent a villa together with your family or friends. We look forward to welcoming you!