There's nothing like a refreshing morning jog to start off your day in Bali. Whether you're a passionate runner, or just looking for some fresh air, Bali has plenty of places to visit and jog through.
Below are our curated picks for the best jogging tracks Bali has to offer in 2020.
Sanur Beach Path
Sanur is one of the best contenders for jogging tracks in Bali. The naturally calming atmosphere in Sanur makes it an ideal place for a scenic and enjoyable time as you jog along the beachfront.
Start your jogging route from Mertasari Beach or Segara Ayu Beach, and make your way through the coastline to the other end of the beach. This jogging route extends roughly 8 kilometers long, and you can easily double that for a 16-kilometer jogging route with a beach view. We recommend starting your run early in the morning just before sunrise or go in the evening for a nice breeze to accompany your run.
Rice Fields in Kutat Lestari
Located within the heart of the Kutat Lestari neighborhood in Sanur, are lush rice fields that offer a scenic jogging experience. This route is relatively short with about 4-kilometer run if you backtrack through the different paths, but it makes up for it with the scenic views of the lush rice fields that are synonymous with Bali.
Puputan Park in Renon
The Puputan Park in Renon is home to the Bajra Sandhi Monument that was built in the late 1980s. The perimeter of the park is a popular jogging track for runners as it features decorative trees to shade your run and also multiple paths that let you get a glimpse of the monument. Total distance around the park is about 1.3 kilometers and you'll often find artworks on display.

Campuhan Ridge Walk
This last jogging track is located in Ubud, the cultural heart of Bali. The Campuhan Ridge Walk requires a drive up to the hills of Ubud, but it is definitely worth a visit especially if you're fond of off road running with a bit of challenge. You'll be rewarded with scenic rice fields and lush tropical vegetations upon your ascent to the top of the ridge walk. The ridge itself isn't very long – about 3km return, but you can easily extend your run through the quiet village neighbouring the track.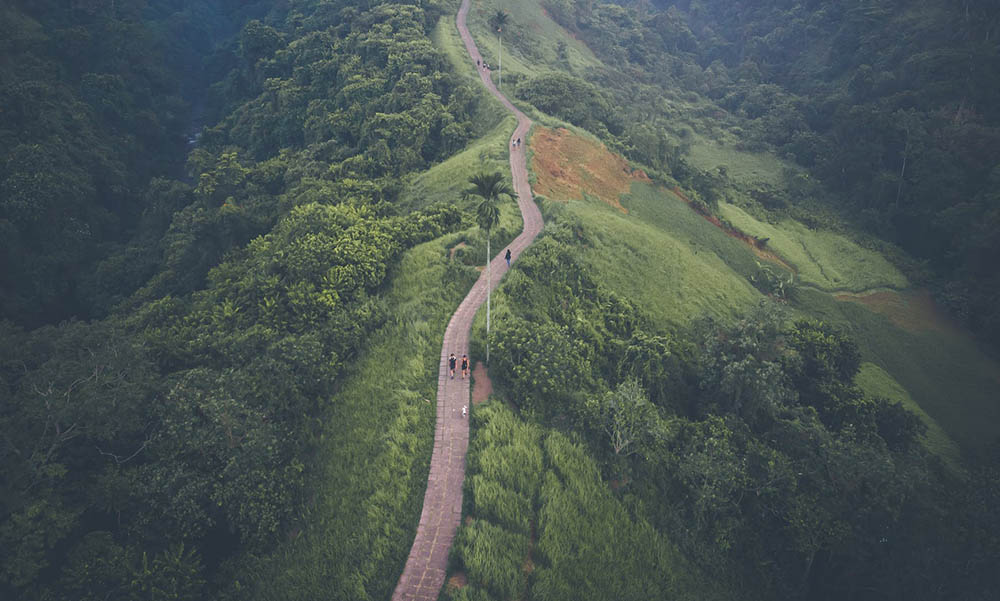 Kembali Lagi Guest House and Villas
Looking for a place to stay in Bali? Book your stay in the guest house and villas of Kembali Lagi. We're located centrally in Sanur, offering guests easy access to the quiet beaches of Sanur, as well as the boutique shops and restaurants in the area.
We have a collection of boutique pool villas and a modern guest house that offer the best in comfort and luxury at an affordable price.
To ensure the safety of our guests, we've also enacted strict measures to prevent the transmission and spread of the coronavirus. Learn more by visiting our Covid-19 procedures page.