What was your most memorable hotel experience? Did it involve a private pool, a tailored hospitality service for your family? If you haven't experienced those before, it's probably because you haven't stayed a night with us at Kembali Lagi!
Treat your family to a paradise retreat in Sanur, Bali by renting a private villa. We'll make the decision easy for you. Think about the following five reasons why you should consider staying in a Villa for your family vacation in Bali!
Private Swimming Pool
Imagine staying in Bali, only to have the pool overcrowded with people and kids. You don't have to worry about that when you have your own private pool! Staying in a private villa means you'll have exclusive access to its facilities, including the pool. This means more intimate and private sessions with your family members, not to mention the comfort of using the pool at your leisure.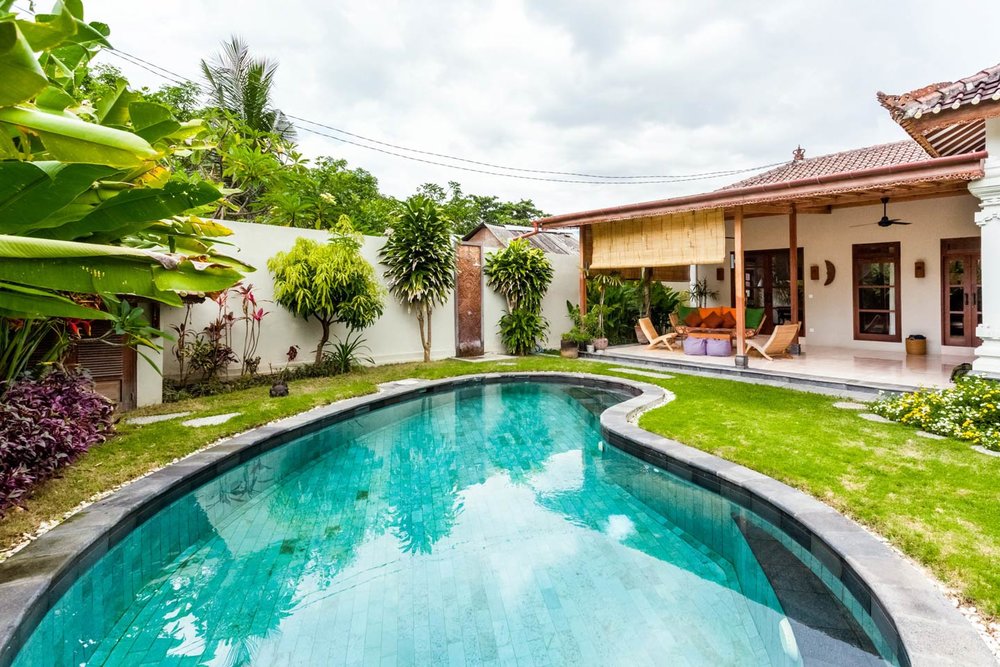 Privacy and personal space
One perk of staying in a family villa is the complete privacy that it offers. You and your family will have ample personal space to spend quality time together without any disturbances. Additionally, the seclusion also means you'll lower the risk of exposing your family to the COVID-19 virus during your stay in Bali.
Kitchen Facilities
Speaking of perks, another facility you wouldn't find in a hotel room is a fully-featured kitchen. A family villa is essentially a self-sustaining residence, which comes with a kitchen where you and your family can cook out and have dinner – just like home. We understand that when traveling with kids, you may not want to eat every meal in a restaurant – just let us know if you'd like us to stock the fridge for you!
Dedicated High Speed Wi-Fi
A reputable villa will have each of its properties equipped with its own dedicated Wi-Fi modem for high-speed internet connectivity. And because you're staying in a private residence, you'll have a much more secure connection and higher speed due to the lower amount of devices that are connected to it, compared to a public network.
Cost
One of the obvious factors to take into consideration when choosing an accommodation is budget. Keep in mind that the price of 3 hotel rooms would cost more than renting a single villa for the family. And that's before the additional benefits you get by staying in a villa, such as the inclusive facilities, personalized hospitality, and complete privacy.
On a closing note, we hope this article has been useful in your travel planning for your family retreat in Bali!
Looking for a villa to stay in Sanur, Bali? We'd love to welcome you to our Villas and Guest House at Kembali Lagi. We are located in the tranquil beachfront of Sanur, the perfect area for you and your family to relax and soak in the tropical ambiance of Bali.
To ensure the safety and comfort of our guests in this post-COVID 19 situation, we have taken strict measures to maintain and sanitize our properties. Learn more by visiting our website at Kembali Lagi!
We look forward to seeing you at Kembali Lagi! Book your private villa with us today!