A major part of Bali's appeal as a travel destination is its vibrant cultural heritage and history. This is apparent almost immediately upon your arrival in Bali, from the smell of the ceremonial incense to the decorative designs of landmarks and buildings scattered across the island. You'll notice it even more as you begin to explore Bali and observe the many temples and ornate statues decorating the landscape.
With that said, we believe that your visit to Bali just wouldn't be complete before immersing yourself in its rich culture. Therefore, those of you planning a trip to Bali should consider timing your trip to experience one of the cultural events we'll be sharing below.
Mertasari Kite Festival
The famous International Kite Festival held in Mertasari Beach, Sanur is definitely something you have to witness in person. This festival is held yearly, usually during the second and third week of August when the winds are perfect to allow the kites to soar the skies. You'll be able to marvel at the gorgeous kites that will decorate the skies of Sanur during this time. From basic geometric kites to intricate life-sized kite designs, this something you shouldn't miss out on during your trip to Bali.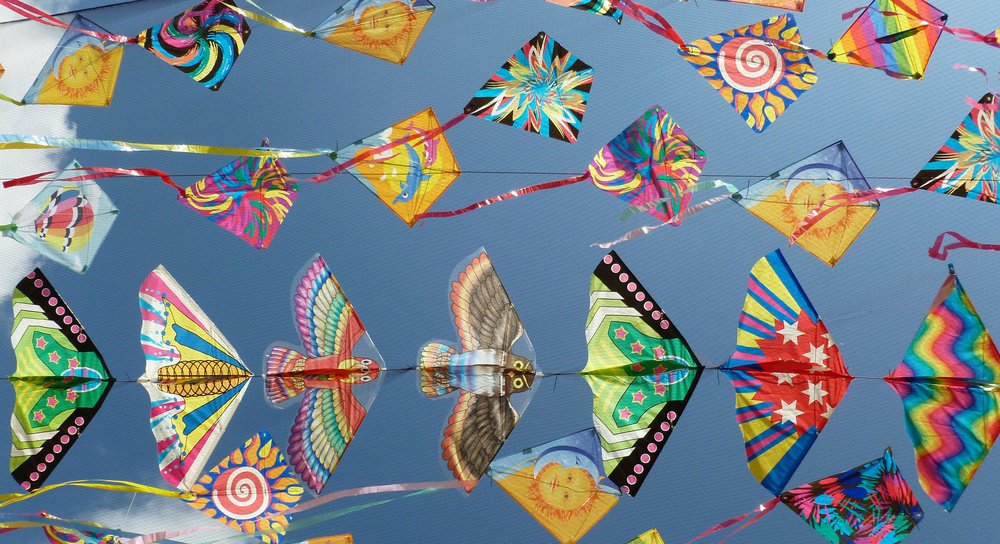 Sanur Village Festival
The Sanur Village Festival celebrates the local artists of Bali to showcase the various arts, music and crafts in a 3-day event held in August. You'll be able to witness and experience first hand the local artisans at work here, the gorgeous artworks on display, traditional Balinese dances, as well as try out the diverse selection of local cuisines in this festival.
Ogoh-Ogoh Ceremony
Perhaps the most famed festival in all of Bali is the Ogoh-Ogoh Festival that is held the night before the Day of Silence, or Hari Nyepi. You'll be presented with a spectacular parade of giant statues that are all handmade by each of the respective communal shrines, or banjar's in Bali. The parade starts in the evening and lasts well in the early morning of the next day. This festival is unique in that it is held all over the island of Bali as a way to ward off evil spirits to welcome their Gods as they descend on the day of Nyepi, which usually falls on the last week of March.
If you're planning a trip to Bali, make sure to time it lines up with one of the festivals we listed in this article! But don't worry if your travel plans don't align with the above months, Bali is always teeming with cultural activities and events!
We would like to welcome you to our Villas and Guesthouses at Kembali Lagi for your stay in Bali. We offer both luxury and comfort for travelers staying in Sanur.
Facilities include private pools, a modern kitchen and much more to make our guests feel at home. We also implement thorough sanitizing procedures for our rooms to ensure guests feel safe and sound at Kembali Lagi. Book with us now.