What's one of the best things to do on a tropical island? Aside from the obvious sunbathing and beach clubs, you should consider snorkeling in Sanur! After all, Bali is famous for its picturesque beaches.
Luckily, you don't have to travel very far to go snorkeling in Bali. For those of you planning to stay in Sanur Beach, you're in luck! Here are things you need to know before you head out into the water.
Snorkeling in Sanur
So what's it like snorkeling in Sanur? And what are the water conditions like?
The waters in Sanur are relatively calm, but can occasionally present mild to strong currents depending on how far out you go. Visibility, in general, is consistently viable for snorkeling, allowing you to see the corals and sight the wide variety of sea critters that reside here.
What to expect and encounter
Though not as vibrant as other snorkeling locations in Bali, Sanur still has plenty to offer. Sanur sea critters include the Bat Fish, Parrot Fish and Puffer Fish. If you're feeling brave and want to dive a bit deeper, you can also expect to see the Clownfish and lots of Sergeant Majors; keep in mind that the latter is known to be territorial, so it's best if you observe from a distance.
As far as the actual snorkeling, we recommend bringing your own snorkeling mask and fins. If you don't have a set, you can also rent from one of the local shops on the beach. Since Sanur is protected by an outer reef, you have the option of entering the water from the shore and swimming out to the reefs if you feel adventurous, though the reef can be quite a long swim away. Alternatively, you can also opt to rent one of the jukung boats from the locals, and have them bring you straight to the snorkeling sites.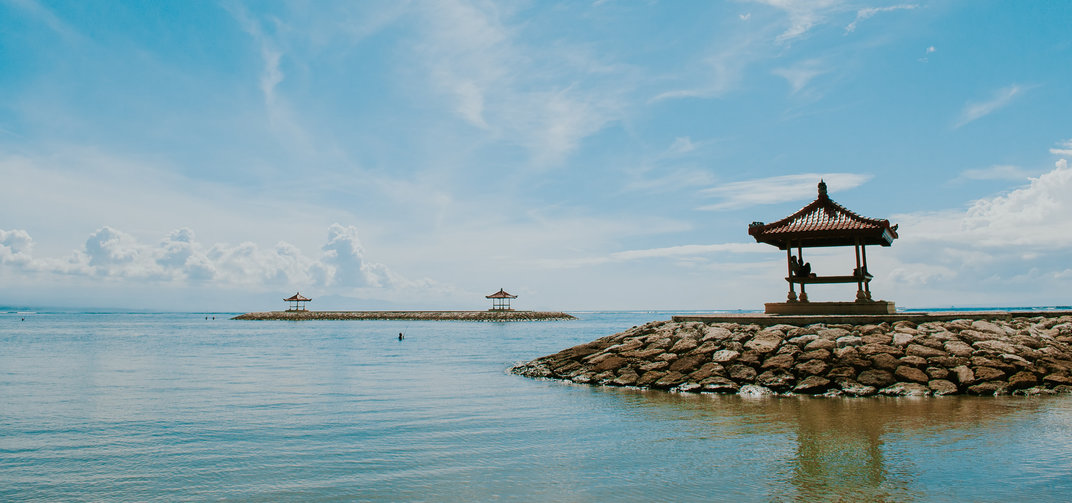 Speaking of the beach, once you're satisfied with your snorkeling adventure you can pick one of the many cafes and restaurants that line the Sanur coastline to dine and relax!
Sanur is the most accessible snorkeling location and nearest to Denpasar. This means you won't have to worry about traveling very far to snorkel, allowing you to fit in other activities in your itinerary. There are many other better options if you're willing to visit further locations such as Nusa Penida, Padang Bai, Tulamben, and Amed – we'd recommend these locations for experienced snorkelers looking to see the best of what Bali marine life has to offer.
Looking for accommodation by Sanur Beach? Take a look at our Villas and Guesthouses at Kembali Lagi! We offer both luxury and comfort, along with private pools, designer interiors and much more to make our guests feel at home. Book with us now and explore Bali!