Bali's tropical climate, full of lush greeneries, presents a haven for wildlife attractions and animal parks filled with exotic species from across the world. For families and animal lovers, you can enjoy visiting the enclosures of exotic birds with various tour companies who offer nature walks and tours to the wildlife Safari and bird parks in the Gianyar region (close to Sanur).
Check out the best Bali animal parks for an exotic wildlife holiday trip!
Bali Bird Park & Reptile Park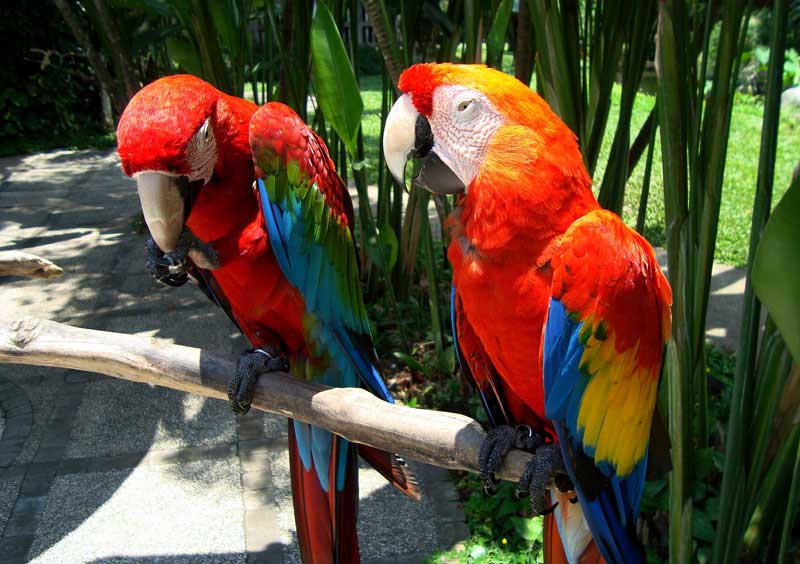 Get the chance to touch and feed some of the 250 bird species at The Bali Bird Park & Reptile Park. Also, find some exotic reptiles and amphibians in the horticultural gardens. Over 1000 species of birds are within the park grounds, kept in the aviaries and enclosures. 40 protected species are bred here, including species of rare parrots. An interesting section in the park includes the 'Hatchling Area' where you can see the hatching process up until maturity. The reptile species found here include pythons, lizards, geckos, crocodiles, and even Komodo dragons.
Bali Safari & Marine Park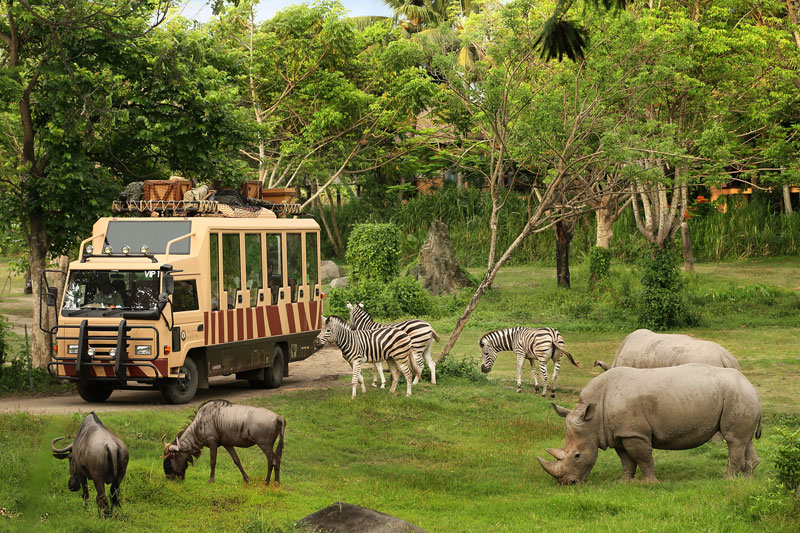 Bali Safari and Marine Park cover 400,000 sq m of land in Gianyar, which makes it Bali's biggest wildlife park! The sanctuary is home to over 400 wild animals with 80 species in total, all in large enclosures that resemble their natural habitats. The animals here mostly come from Indonesia, Africa, and India. The best way to explore is by the safari bus as it lets you travel to different areas of the park. The Bali Agung Show is a must-watch performance located at the onsite Bali Theatre.
Ready to take on a wild adventure? Here are the best spots to visit for some exotic wildlife. Make sure you stay at Kembali Lagi Guesthouse, located in the peaceful coastal town of Sanur, where you can easily visit these animal parks with your family and friends.