Are you a health and fitness buff, a discriminating foodie, or just one of those who want to try something new and exciting? If so, you may want to hop on the vegan bandwagon and check out Bali's gastronomic secrets that are absolutely meat-free and purely vegan. Even carnivores would be surprised to know that the healthier options offered by vegetarian restaurants taste as good as those with meat.
In fact, some restaurants in Bali are rare culinary gems that you don't get to see quite often anywhere in Indonesia. Apart from their unique selection of vegan dishes, they also provide a very unique ambiance and allure as they channel the best tastes Mother Nature can provide. Here are four must-try vegetarian restaurants that you shouldn't miss: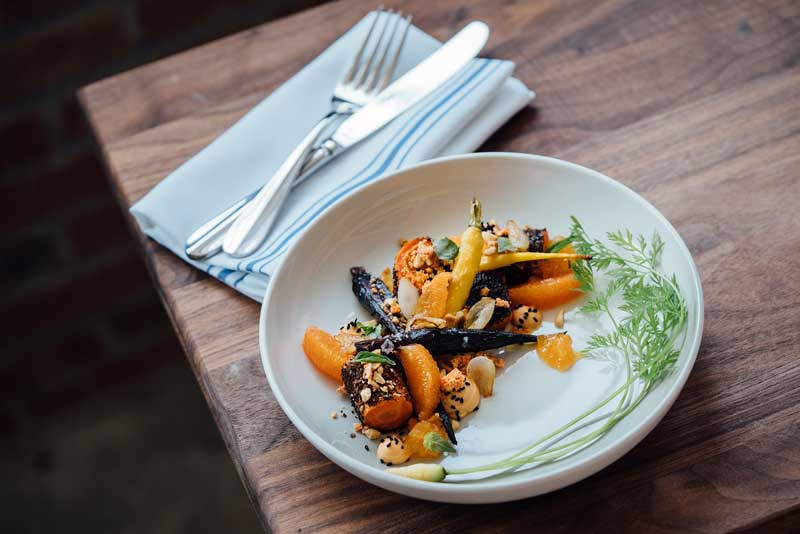 Shady Shack
Not all restaurants in Bali have cool tropical alfresco vibes like Shady Shack. With its entirely vegetarian menu, you will never go wrong with a wide variety of healthy options to choose from. It offers Japanese-inspired signature dishes like the Nori Bowl, the mouthwatering, guilt-free Shark Attack burger, and its delectable sweet potato gnocchi with almond feta.
Zula
If you want to stay in Sanur then this is the perfect hangout spot to start the day with a hearty yet healthy breakfast meal. All of its strictly vegetarian dishes are carefully curated to make sure you maximize the health benefits that you need. With varying tastes of foreign tourists, they provide a wide selection of multicultural dishes with their unique touch of traditional Balinese flavor.
Living Food Lab
Looking for unique activities in Bali? Head to The Living Food Lab and learn how to make a delicious salad or a refreshing smoothie at their Green School. It has a more casual atmosphere so you are more likely to meet wonderful people there for some art workshop, a relaxing coffee break or even intimate romantic dinners. They serve up locally-grown, gluten-free organic raw food that they call "good mood food."
Divine Earth
Searching for healthy food in Bali shouldn't be that hard as there are a lot of restaurants to choose from. But if you're looking for one of the very best then Divine Earth should be right there on top of the list. Owned by a trained macrobiotic counselor and nutritionist, this artisanal vegan restaurant offers raw natural dishes like their pizza, lasagna, zucchini rolls and a wide selection of desserts. If you want something more, they have an intimate couch upstairs for those who want to enjoy watching an eclectic mix of artsy films with their healthy meals.
If you're searching for the best guest house in Sanur close to the various vegan food hotspots on the island, stay at Kembali Lagi Guest House.