Sanur is a great spot from which to visit Bali's famous sister Nusa islands. Nusa Lembongan, Nusa Penida and Nusa Ceningan; each offers its own unique charms and have risen to astonishing Insta-fame thanks to social media. The islands' natural and untouched beauty combined with the lack of crowds and the feel of adventure adds to the appeal. Together, these islands offer a wide number of must-visit attractions, including secret beaches, natural rock formations, hidden pools, thundering waterfalls and amazing views.
Nusa Lembongan's Mushroom Bay is a breathtaking location for the beach lover, where you can relax on clean white sands with a drink in your hand. While Nusa Penida is a den of natural beauty with sights like Kelingking Beach, Diamond Beach, Angel's Billabong and secret waterfalls that will make you feel like Tarzan or Jane. Nusa Ceningan is easily accessible from Nusa Lembongan, the littlest island of the three is connected to Lembongan via an iconic yellow bridge, another one of Bali's most Instagrammable spots.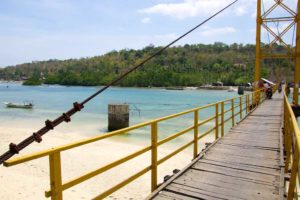 If you have a limited amount of time, Nusa Lembongan is a perfect option. You can explore this little island in one day while enjoying its beautiful underwater world snorkeling, diving, swimming, and banana- boating. If you're not a diver and want to see the underwater world while staying dry, then check out Seawalker Bali or take to the skies and go parasailing!
Nusa Penida is the largest of the three islands. There are private tours and group tours available or you can just explore the island by yourself – do take caution though, the roads here aren't properly maintained and can be challenging to travers.
Nusa Ceningan is nestled between Penida and Lembongan and is perfect for those seeking peace and quiet. There are plenty of things to do on Ceningan Island, including: Blue Lagoon, Mahana Point Cliff Jump, Ziplining or just take a dip in the amazing baby blue water at the beach! Swim, snorkel, and dive; whatever you choose, you'll definitely enjoy your excursions to Bali's three sister islands.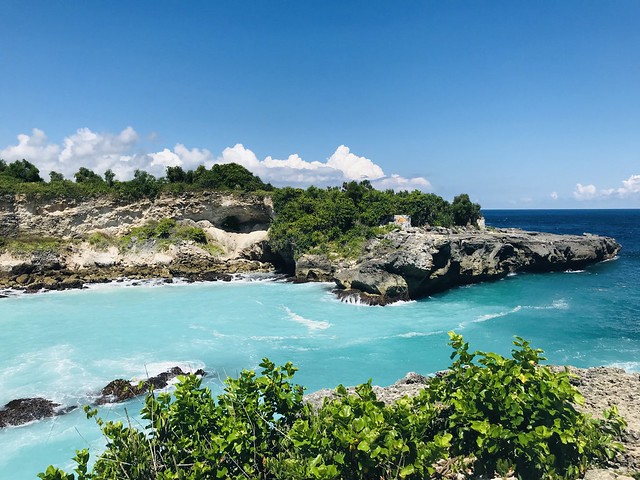 From Sanur, you can easily board a fast boat for a 30 to 40 minute trip to one of the three islands. Fast boats such as Scoot Cruise and Rocky Fast Cruise come with pick-up and drop-offs, premium service, life jackets, luggage tags, and porters. Just let us know if you'd like to book a one-day trip to the islands, we'd be happy to help you arrange it.
If you're in Sanur and looking for accommodations, Kembali Lagi is an excellent choice. Located in Sanur's beachside community, Kembali Lagi offers a variety of outstanding accommodations from boutique bed & breakfast to private villas – all of which are an easy stroll from shops, cafes, spas, and the famous Sanur beach.