There are numerous factors to think of when choosing accommodation in Sanur. This laidback village is filled with an eclectic mix of lodging choices. Whether you want to spoil yourself with a luxurious villa or stay within your budget at a hostel or guest house, anything is possible. The vast range of accommodation options cater to many different budgets and needs. If you're looking to get a closer insight into the Balinese local's life, staying in a Sanur guest house would be the best option.
Things to do in Sanur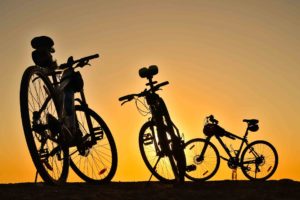 Sanur hosts a wide array of island experiences. The famous Sanur beach always welcomes you to catch their incredible sunrises. Make the most of the beach's paved pathway for a long walk, or take your bike and cycle along Sanur's relaxing coastline.
If you want to get a glimpse of Bali's marine life, simply sign up for a snorkeling trip! Our concierge can assist you in booking a day trip to explore the clear waters around Sanur. Witness the diverse marine life, from colorful corals to incredible sea creatures! If you already have a diving certification, go diving and get a closer look at the ocean's wildlife.
Culinary treats in Sanur
If you're a culinary enthusiast, Sanur is the perfect place to go on a culinary adventure! Make sure you taste the local food as the area is brimming with numerous local restaurants for you to try. If you want to enjoy some meals by the beach, you can easily dine at one of the many Sanur beachfront restaurants or warungs.
Sanur guest house experience
Staying in a Sanur guest house allows you to experience Bali differently. You have the benefit of enjoying a complimentary continental breakfast, living together with the locals, getting Bali travel tips directly from them and experiencing a more personalized service compared to staying in hotels.
Stay at Kembali Lagi Guest House & Villas
Our award winning guest house has 8 beautifully decorated bedrooms surrounding a lush tropical pool. All of our rooms are equipped with premium furnishings and amenities, normally found in 5 star hotels, with free wifi available. Our professional concierges/managers are always at your service and will ensure you enjoy maximum comfort when staying at our Sanur guest house.
Get a special price if you book for more than 7 days at Kembali Lagi Guest House & Villas. Plan your Bali vacation and book your next stay with us here.