Bali isn't only for lovebirds. The island is also a perfect destination for a family getaway with tons of family activities on offer. When planning a family vacation in Bali, Sanur is no doubt the most ideal location to choose.
Unlike other tourist areas such as Kuta and Legian, Sanur offers a peaceful and family-friendly ambiance. Lined with a long stretch of sandy beach, Sanur has calm and shallow waters making it safe to keep the kids entertained. Relax at a beachfront restaurant and let your kids play and splash around with ease.
As well as the beach, there are tons of other activities to enjoy as a family. Have some fun with this list of family activities in Sanur!
Go cycling around Sanur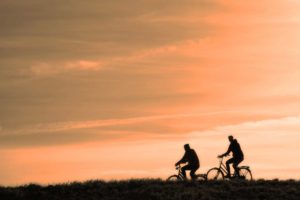 Cycling around Sanur is a popular option. Sanur's beachfront has a paved pathway making it ideal to cycle on. Bike rental is easy to find and some places also offer bicycles with seats for the kids. Enjoy the morning sea breeze as you cycle around Sanur!
Enjoy Bali Seawalker
Treat your kids to an unforgettable underwater walk with Bali Seawalker! Those who are too young to swim or snorkel can still enjoy Sanur's stunning marine life. Walk underwater with the Seawalker helmet and you can observe the beautiful underwater life closely.
Take your children to Sanur's favorite kids' playground: Peek A Boo Kid's Play Cafe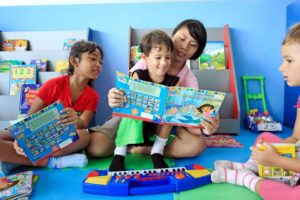 If your children aren't yet worn out from a day in Bali, take them to Peek A Boo Kid's Play Café located on Jalan By Pass Ngurah Rai, Sanur.
Peek A Boo offers more than 1,000 sqm of the indoor and outdoor playground area. The indoor playground includes interactive toys, creative corner, car rides, merry-go-round, educational books, soft playhouse and more!
What makes this place even greater is that it has an air-conditioned café where parents can sit and relax while watching their kids release some pent-up energy.
Breakfast at Artotel Beach Club
This family-friendly beach club has a swimming pool and lots of open space for the kids to play. It's known for delicious food and a comfortable beachfront location. Visit during the weekends and receive 50% percent off all breakfasts!
Learn how to cook at Bamboo Shoots Bali
Learn about Balinese cuisine and enjoy cooking together for a fun family activity in Sanur! This cooking school gives you an immersive Balinese experience, as you start by shopping for fresh ingredients at the local market! Back at the school, you're taught how to cook multiple dishes and encouraged to taste your own cooking every now and then as well!
Enjoy the many family activities that Sanur has to offer. If you're looking for a place to stay in Sanur, Kembali Lagi Guest House and Villas can provide you with affordable yet luxurious family guest house with 5-star comfort right at the heart of Sanur's beachside community.