Staying in Sanur offers no shortage of cafes, restaurants and local warungs, offered to food enthusiasts staying in Bali. However, there are times when you wish to feed your taste buds on a delightful dish in the area, but really don't feel like going out. Maybe because of the hot weather, or perhaps the rain started to get hard, or maybe you're just tired after a long day travelling around the island. When these moments arise, it's time to call on food delivery with the available restaurants in Sanur! You can call the restaurant and directly request the dish you want, or you can always use the Gojek app for more choice. Here are some restaurants in Sanur available to provide delicious cuisines to your door.
Dapur Deli
Dapur Deli offers a cozy café located on the residential side of Sanur which serves good coffee and western food with an easy-going environment. This café serves something for everyone, from the classic favorites such as lasagnas and pies to healthy sandwiches and salads. Try our recommended menus chosen by our customers: camembert & salami baguette with rocket & caramelized onions, smoked salmon & cream cheese bagel and other must tries on the menu. See for yourself with their available delivery services or through Gojek Go Food.
Massimo Bali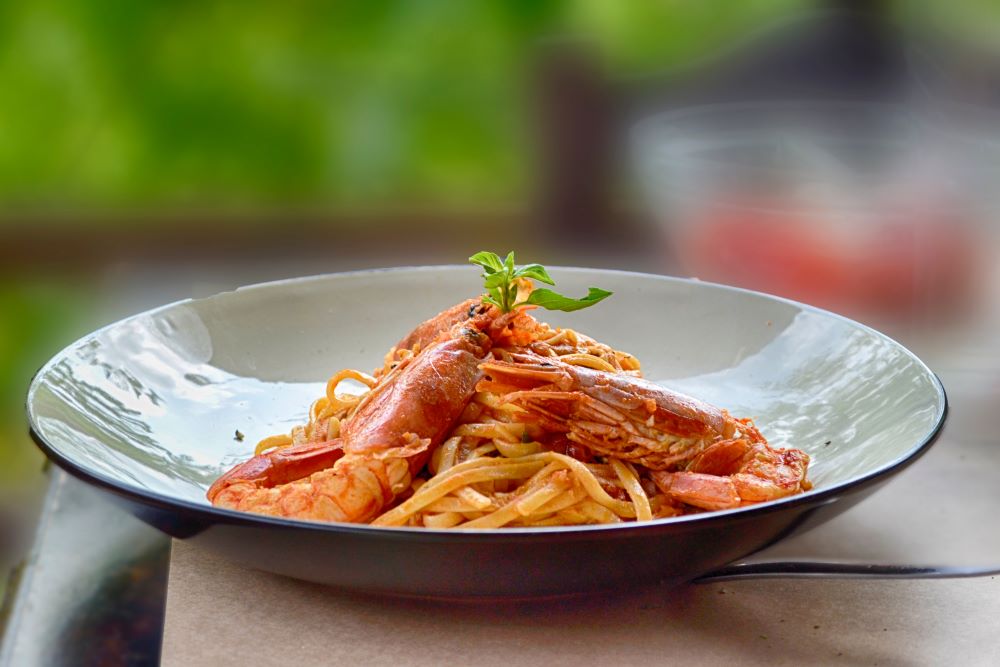 This Italian restaurant, based in Sanur, has been serving authentic and traditional South Italian culinary for more than two decades. Massimo is located on Jalan Danau Tamblingan, which is in the heart of Sanur's busiest tourist district. Just look for a display of refreshing gelato, usually with a small crowd, in front our restaurant. The Massimo restaurant offers some mouthwatering pastas made the traditional Italian way, combining fresh seafood such as crabs and shrimps.
Ready to try these dishes out? Make sure you stay in Kembali Lagi Guest House or Villa first! Located in the center of Sanur, offering affordable luxury rooms and services. Our doors are always open for any delivery food ordered by our guests.