Sanur is a quiet corner in the southeastern part of the island, filled with beachfront resorts and hotels. In the past, it has been famous for the middle-aged and seniors but is slowly drifting towards the younger travelers who are enjoying a calmer Bali stay. It's always a good idea to experience a day spa in Sanur, where you'll bathe in full-service treatment combined in a traditional Balinese way. Take the opportunity to enjoy these relaxing Sanur spas while you're staying in Bali.
The Nest Beachside Spa
The Nest Beachside Spa focuses on relaxation, wellness and your health. Located in the calming view of Sanur's beachfront with skilled, experienced staff ready to renew your body, mind and soul. The services include massages, body scrubs, facials and many more. Children are also welcome for messages here and you'll be given a scoop of their own Lime and Peppermint Sorbet after your treatment before you go back out into Bali's warmth.
Leha Leha Spa
In Balinese, Leha Leha means a good time and relaxation of your mind. If you wish to experience the true Balinese Spa, this is an excellent place in Sanur to do it. Gusde, the professional hand owner has worked in several luxury hotels in Dubai and has been training the therapist to deliver the traditional Balinese massages.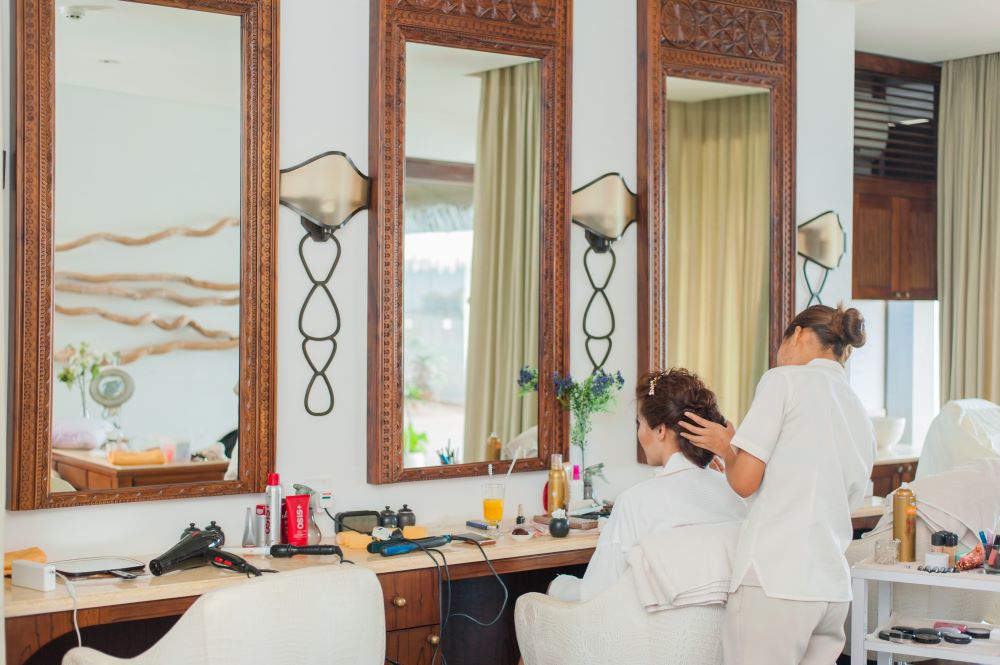 Glo Spa & Salon
It's known as Bali's best salon with a dedicated team of Western and Indonesian color specialists and stylists ready to transform you into a fresh and energized self. Their excellent team will look after you, giving the right treatment for your hair – get rid of all the bad hair days in Bali! On top of that, you'll be offered some spa treatments to keep you looking and feeling great!
Try out these recommended spas and feel the instant positive change in your body. Stay at Kembali Lagi Guest House or Villa located in the heart of Sanur, offering luxurious accommodation and service for an affordable price.