Are your bags already packed and ready to go for that much-awaited trip to the tropical island paradise of Bali? If so, you may want to consider visiting the quaint little seaside town of Sanur instead of the more crowded and touristy parts of Denpasar and its surrounding areas. Even so, the town may still get its share of local and foreign tourists looking for a more off-the-beaten-track stay. But before anything else, you may have to research first so you can choose the best villa in Sanur that will fit your needs and budget.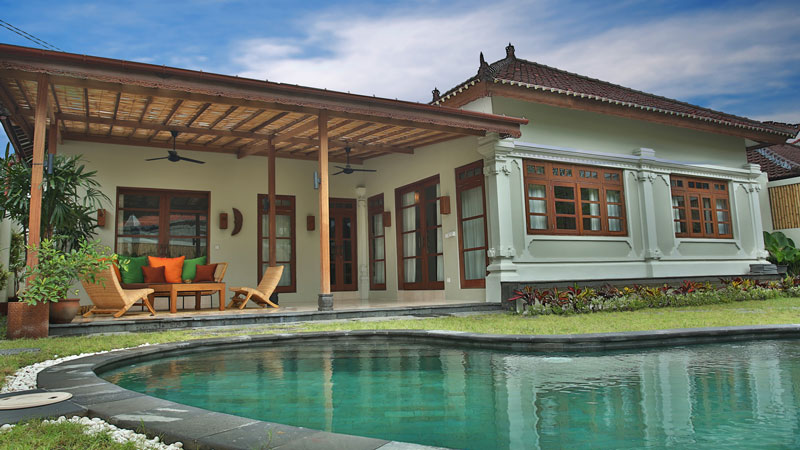 We made it easy for you with these five simple tips:
Location matters
Whether you're staying in a backpacker hostel, guest house or a private pool villa, location always matters. Sanur has its own unique allure and charm even though it's a bit away from all the happenings in the city center. Find accommodation that ticks off value-for-money and proximity to the best interesting spots in the area. If you're keen for a retreat that will stimulate your creative side, there are villas around Griya Santrian Gallery. For those looking for the best warungs and restaurants that will satisfy their food cravings, there are quite a few villas along Jalan Danau Tamblingan. Jalan Danau Buyan has luxury Sanur villas with a beautiful vista facing the sea that will give you peace and quiet.
What you see may not be what you get
Searching for the Villa Indah Lagi? You may want to exhaust your online search on all possible media from their website, Facebook photos, and even Youtube videos so you will know what to expect. Some villas may post older photos that may not be the same when you get there. Don't take the word spread around on TripAdvisor, AirBnb or any review sites.
Deal directly with the owner
Whether you're on a tight budget or just looking for a good deal, try and make a deal directly with the owner. You are more likely to get a good discount or perhaps get additional services you won't get elsewhere.
Check the unique selling point
Beachfront villas, boutique hotels, and guest houses try to outdo each other with their own unique selling point. Find something different and special that others can't provide. Villa Matahari Terbit, for example, combines Western elegance and authentic Balinese hospitality.
Payment options and hidden costs
When booking online, always make sure that the payment options are secured. Expect that some villas may be "cash only" or credit card may not be available. Apart from that, some rates may not include taxes and other service charges so you might get that unpleasant surprise when you receive a higher bill than expected.
Are you looking for a memorable Bali experience? At Kembali Lagi Guest House Bali, we make sure you get personalized service with a wide selection of tour packages.