Ready to have a good view of the island up high?
Even though Bali is mostly known for its beaches, there is so much more to discover as the island is blessed with so many natural wonders. The north of Bali reveals several high grounds and volcanic mountains where some are currently active. Perfect for hikers and climbers who would like a challenge in Bali!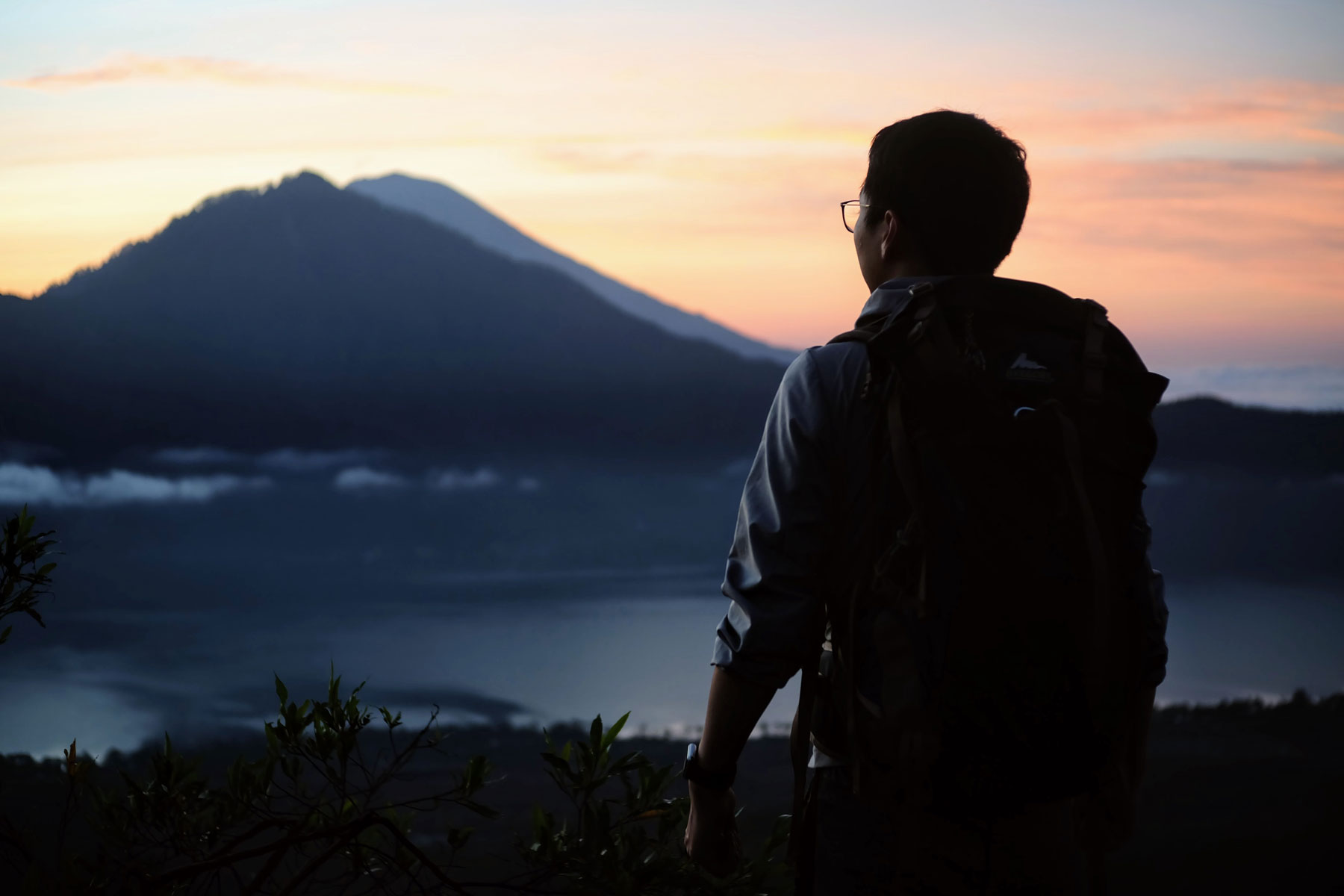 Here are the best mountains in Bali with stunning views that you must experience.
Mount Batur
Located in the Batur village in the district of Kintamani, Mount Batu is approximately 1700 meters above the sea and the peak can be reached in 2 hours trekking. For those who seek a different Bali experience and adventure, start packing and target Mount Batur!
The reason why this active volcano is a popular destination is for its stunning view at the peak and is one of the best spot to watch the Bali sunrise. What will be memorable is the trek up the mountain, while you hear the sound of nature and breathe the
fresh air. Make sure to be in good condition and bring enough water with you!
Mount Agung
The holiest active volcano in Bali, with its summit at 3000meters above sea level, also making it the tallest point in Bali! The trek to the top of the mountain has 2 alternatives, with the most popular one from Pura Pasar Agung that leads to the crater of about 2800 meters above sea level. For a more challenging route, start from Pura Besakih for a less popular route due to its difficulty but will lead you to the summit.
Mount Batukaru
The second highest mountain before Mount Agung, mount Batukaru is surrounded by a dense tropical forest, unlike Agung and Batur. So your way up the mountain will certainly be different as it is surrounded by lush forest with wild animals that are usually encountered such as civets or Luwak, known for the way 'Kopi Luwak'. The trek is about five hours long that will reward you with a spectacular view of Mount Agung, the lake orf Bedugul and even Java!
Here are the best mountains to climb in Bali. Note that you must be in excellent condition before you climb as these mountains can be a challenge even in your perfect condition! Stay in Kembali Lagi Guesthouse located in Sanur region of Bali and we'll organize a mountain climbing trip for you!