This boutique guesthouse located in the backstreets of Sanur is ranked as the best Bed & Breakfast in Sanur! Kembali Lagi Guest House & Villa consists of different sized and styled rooms that surround a small charming pool inside a secure and compact compound.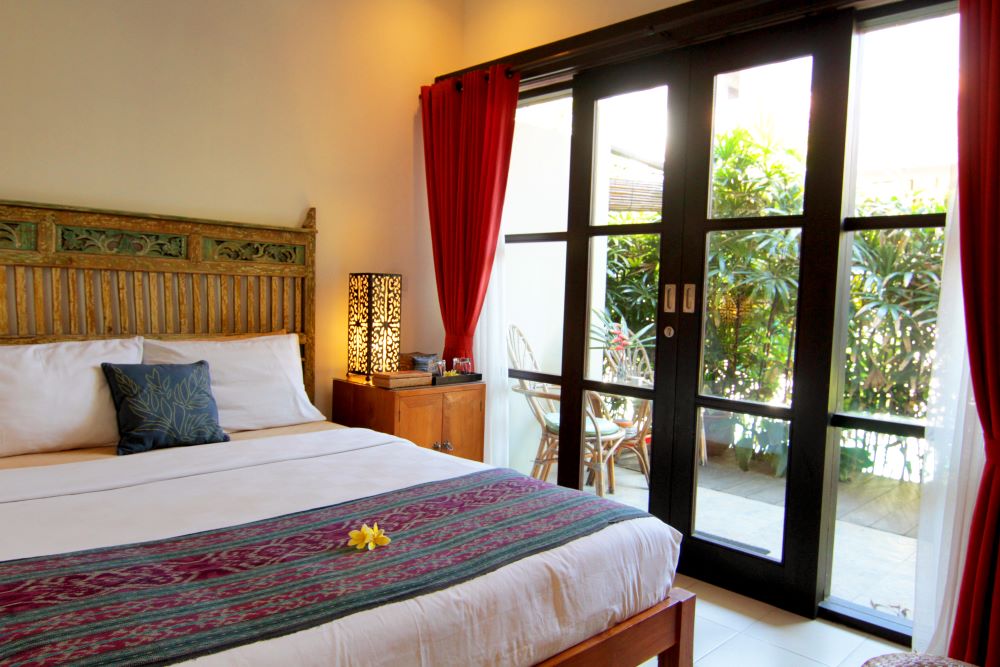 The beds and linen are comfortable and of the highest quality. Bathrooms include hot water and marble tiles and are tiny but comfortable. The rooms are very clean and well maintained summoning an intimate and peaceful atmosphere. Sun loungers and seating are available in the pool area.
Breakfast is included, the kitchen and barbecue are free to use for guests (if you don't feel like cooking, you can ask the staff to cook) and drinkable water is provided.
You'll be served by the professional and friendly staff ensuring your stay is worthwhile and you will "kembali lagi" (return again). If you wish for a day trip or any other service, the staff will arrange it. The popular sunrise beaches of Sanur are only a 10-minute walk from Kembali Lagi Guest House or even faster by hiring a bicycle from the guesthouse. It's the best place if you're planning a holiday with a group of friends, or with large family. If you're bringing kids, make sure they can swim as the rooms open up to the pool. The room types include superior, deluxe and standard. Note that the deluxe and superior rooms offer more value than the small standard room, but also note that the standard room is a better match for guests on a budget.
Have we changed your minds where you want to stay in Sanur? Good! Kembali Lagi Guest House & Villas offers a luxury yet affordable stay in the heart of Sanur. Rated as the best Bed & Breakfast in Sanur for 5 years in a row. Book us now and enjoy the calm coastal town with your loved ones!