Known for its relaxed ambiance, Sanur is the perfect destination for a laid-back Bali vacation. This beautiful beachside town keeps on drawing repeat visitors from all over the world. It flaunts a stretch of white sandy beach ideal for lazy days and relaxation.
Although the town is more laid-back compared to the bustling Kuta, you don't need to worry about running out of things to do. The town boasts a great base for snorkeling and diving and its beachside paved pathway is a great place for leisure walking or a morning cycle.
This coastal town will also charm you with plenty of delectable restaurants and cafes, coupled with a wealth of local Balinese culture. To experience the best of Sanur, make sure you choose the right accommodation during your stay.
Here is a list of affordable yet luxurious villas in Sanur for your consideration.
Villa Indah Lagi – Jalan Kesari, Sanur
Located on Sanur's famous "villa row", Villa Indah Lagi is a spacious villa, suitable for families or a group vacation. This beautiful two-story villa accommodates up to 8 people with its four exquisite en-suite bedrooms.
The villa features Balinese style and modern furnishings with marble bathrooms. There are numerous lounging areas, perfect for a relaxing atmosphere, including two verandahs and a media lounge. This villa in Sanur also has a private pool for children to swim, and a poolside sun chair for lounging.
The Cottage on Kesari – Jalan Kesari, Sanur
Looking for a cozy yet spacious villa in Sanur? The Cottage on Kesari can be the ideal holiday home for your family or group of friends.
As you step in to the villa, you will be welcomed with Balinese style, western comforts and a pleasant homey vibe. Sleep in premium luxury bedding and bathe under our rain head showers.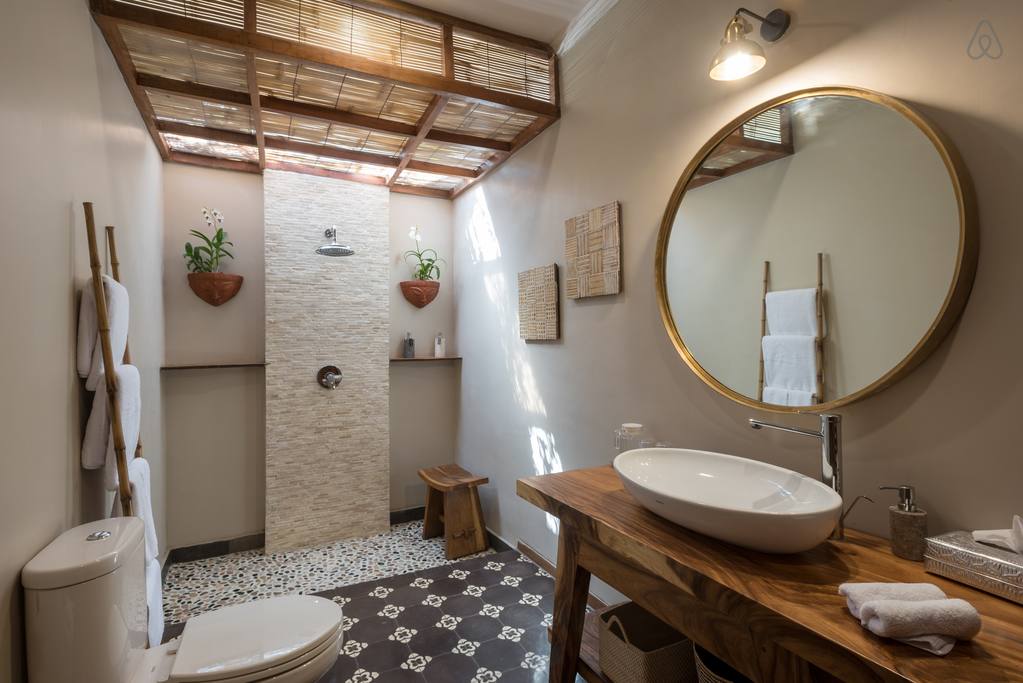 This villa is also equipped with a shaded terrace overlooking a private pool, designed for guests to relax and indulge in the laidback vibes of Bali.
Villa Matahari Terbit – Pantai Matahari Terbit, Sanur
An easy stroll to the famous Pantai Matahari Terbit, this luxurious Sanur villa features a Balinese interior, rain head showers, high ceilings and a large private garden.
Gather with your family and friends as you relax under its large shaded terrace overlooking the majestic garden and tropical pool. Feel the breeze and enjoy Villa Matahari Terbit's comfortable living area and gourmet kitchen.
5 Star Comfort and Service
When staying with Kembali Lagi Villas, you will be spoiled with our dedicated concierge and housekeeping service to ensure you have a delightful holiday in Bali.
All of our villas come with a full modern kitchen where you can make your own meal or request our skilled in-villa chef to prepare your next delicious meal for you.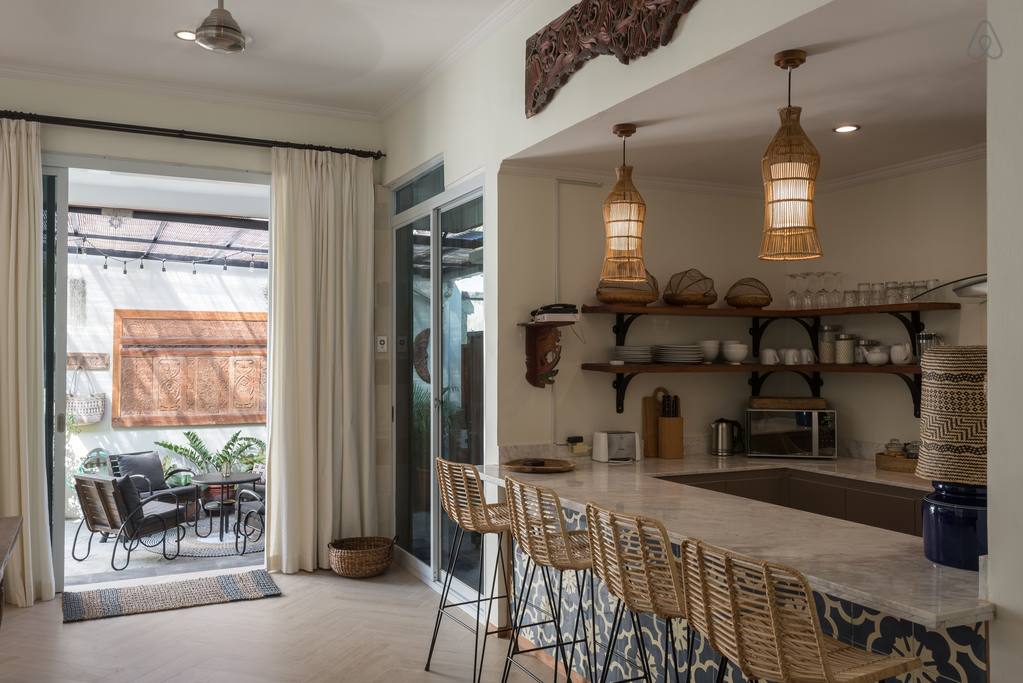 Stay at Kembali Lagi Villas in Sanur and experience affordable luxury for a laidback getaway with your family or group of friends.