Blessed with breathtaking sunrises, luxurious villas and amazing culinary choices, Sanur is an ideal destination for you to enjoy a romantic honeymoon with your loved one.
The island continues to grow with favorable spots for a romantic retreat. Its welcoming hospitality and countless activities make the island ideal for an unforgettable honeymoon trip. If you have decided to spend your honeymoon in Sanur, let's make it a memorable one!
Watch a spectacular sunrise at Sanur beach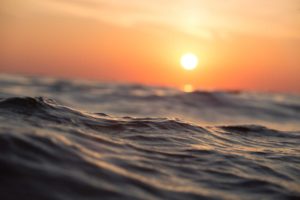 Why not get up early and catch the sunrise at Sanur beach? The long strip of beach with golden sands is lined with palm trees, a paved footpath, and numerous beachside restaurants. You can always find a secluded spot, far from the crowd, to watch the splendid sunrise in Sanur.
Enjoy a culinary feast at Sindu Night Market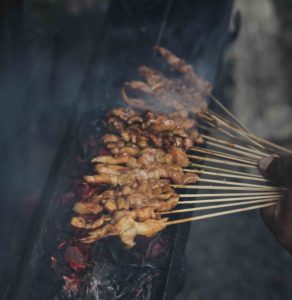 Looking for something different from the usual fancy dinner? Why not take your loved one to Sindu Night Market and enjoy its vibrant atmosphere while indulging in delicious local food. The choices are endless and include fried rice, chicken satay, bakso soup and so much more. Walk through the rows of tiny stalls and explore their wide range of options.
Take a day trip to the Nusa Islands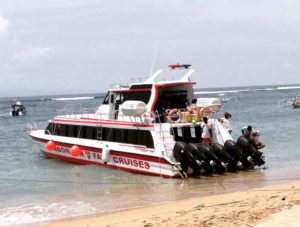 Less than an hour away from Sanur are the Nusa Islands. You can easily jump on a boat from Sanur harbor to Nusa Lembongan, Nusa Penida or Nusa Ceningan. These sister islands of Bali are known for their breathtaking sites and incredible marine life, ideal for those looking for more adventurous activities such as trekking, snorkeling or even scuba diving.
Walk along Sanur beach
Relax and spend quality time with your loved one on Sanur beach. Grab a cup or cone of Sanur's famous gelato at Massimo Italiano restaurant and walk along Sanur's paved pathways enjoying its serenity.
Immerse in the wilderness
Just 30 minutes away from Sanur, Bali Safari and Marine Park welcomes you with an adventurous safari experience. See more than a hundred fascinating animals, including the rare and endangered ones! For a more unique experience, try their "Breakfast with Lions" package or even embark on a night safari journey!
Live in luxury at one of our villas
Sanur has a range of beautiful accommodations for you to stay in. If you're seeking comfort and a personalized service, you're always welcome at Kembali Lagi Guest House & Villas. We have three exclusive private pool villas in Sanur featuring spacious en suite bedrooms, intricate designer furnishings, full modern kitchen and spacious living areas, idyllic for a relaxing romantic getaway. Your stay with us will be complemented by our attentive staff, which is always at your service. Daily breakfast and cleaning are also provided.
Plan your honeymoon in Sanur and stay with us at Kembali Lagi Guest House & Villas.